Dear Psychedelic Mind Melt!
Your magazine is totally awesome! I'm a huge fan of MHVSEE music and buy all your albums. I'm not really old enough to go to concerts yet. I am only seven. I live in Dubai. My father is a billionaire who owns an island making company. He lets me buy anything I want. So that's how I get all your CDs. When I grow up I want to be just like Mogender Hanuman Vijay Singh! I have to go now. It's time for my milk bath.
"Lil' Kanoop"
Dubai, UAE
Thank you for your letter, little friend! I have asked my secretary to send you a MHVSEE ball-cap! Wear it with pride!
-ed
---
Sirs,
I love your magazine. I am a big fan of many of the bands on your label. I read with alarm that Mogender Singh might dump The KKK. They are a great band. I've been a fan of theirs for years. I think one of the problems they might be having is that their mnemonic might turn people off. The initials "KKK" have a negative connotation in most places. Plus, calling an album "Sex Champions" might also be unwise, as their prime demographic is 10-12 year old girls.
Rock On!
Sid Gupta
Oak Ridge, Tennessee
The Talent Development Division at MHVSEE feels the same way. Since many retailers are returning the KKK's latest album unopened it saves us the trouble of recalling it. Next month we will re-release the album and call it Puppy-Dog Eyes and the band name will be changed to The KiCK (Kitty Cat Klan). That's what it should have been anyway. Someone obviously didn't know how to spell cat.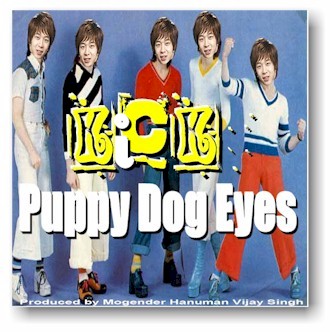 -ed
---
Dear Mind Melt!
I love the BSOLP! I'm so glad they are finally coming to America. I keep looking in the newspapers for their tour schedule but they don't have one yet. Do you know what cities the band will visit during the 2009 World Tour? Since I am unemployed I want to travel city to city following The BSOLP like I used to do when the Grateful Dead toured. Do they need extra roadies?
Yours in psychedelic harmonium,
Wavy Chutney
San Francisco, CA (USA)
The BSOLP schedule is still being finalized. Mr. Singh and the boys are in America at an undisclosed location. Sadly, Mr. Singh did not know that he had an outstanding warrant for his arrest in Marion County, Missouri. Until that matter is cleared up it appears the tour will be delayed. Mr. Singh's lawyers are on their way to America as we speak.
-ed
---
Dear Mind Melt,
I just bought Uni-Vibe Garden by the BSOLP. I think it sucks. Can I get my money back?
Yanni
Athens, Greece
No. Mr. Singh has a no return policy. But I will tell you this: If you did not like Uni-Vibe Garden I strongly suggest that you not buy Uni-Vibe Garden 2.
-ed
---
To Whom it May Concern:
Can you explain to me why Mogender Singh thinks he's some sort of big shot? Big deal! So what if he promotes a few bands, including those losers The BSOLP. Everyone knows The BSOLP is just a Psychedelic Mooj Tribute Band! The Psychedelic Mooj is the highest ranked psychedelic blues band in the world and they'll have nothing to do with Mogender Singh. When Singh can sign a band as good as the P-Mooj, then I'll pay homage.
Adam
Mesa, Arizona (USA)
First of all no one has ever denied that The BSOLP is a Psychedelic Mooj Tribute band. So what is your point?
-ed
---
Hey, Gang!
Your magazine totally rocks! I love psychedelic rock and acid raga. My friends and I are going to start a psychedelic skiffle band. How do we get an audition with Mr. Singh?
Modi Rathod
Gujarat University, Ahmedabad
If you are good enough Mr. Singh will find you.
-ed
---
Namaste!
I just bought the new Mera Naam Choo Choo album. I enjoyed it very much. Choo Choo is such a talented boy!
Adya Jindal (Choo Choo's mom)
Jamba, Rajisthan
Thank you, Mrs. Jindal. I agree with you! Choo Choo is a very talented boy!
-ed
---
Dear Mr. Singh,
I own the Tashauz Restaurant in Dosoguz, Turkmenistan. Last May you booked my establishment for a dinner show. I never got paid! You also need to get that big trap door wooden thing out of here. It takes up valuable space in my parking lot. Please return my phone calls!
Yomud Niyazov
Dosoguz, Turkmenistan
I must be frank and tell you I run the MHVSEE Talent Development Division. Another chap runs the legal claims office. I will forward your email to him.
-ed
---
Dear Mind Melt,
A few years ago I was in Mexico for Spring Break. I ate dinner at a place that had a Mariachi Band. I kept tipping the band to play Pink Floyd songs, which they did. I wonder if those Mariachi guys are the guys that are now calling themselves Infarto Muy Grande (which means Big Heart Attack not Big Fart as some people think). If they are I think I should get some sort of royalty for discovering them.
Tom Urbanskee
Halethorpe, MD (USA)
Mr. Singh believes in paying talent scouts if and when they prove useful. If you can prove your claim I will see that you are rewarded.
-ed
---
Hello!
Hey, is the Press still boycotting Mogender Hanuman Vijay Singh? We never hear anything about him anymore. Is he dead?
Seth Karamchand
Cuddapah, India
The Press boycott is officially over; however, since no one attended the Press Conference where this was discussed many reporters may not know it. And, no; Mr. Singh is not dead.
-ed
---
Dear Psychedelic Mind Melt,
I am writing to tell you I enjoyed your new magazine. It is really good. I have a question. In America there is a band called The Psychedelic Mooj. They are currently the highest ranked psychedelic blues band in the world. Is there any connection between this band and Mogender Hanuman Vijay Singh? I ask this because (I am assuming) the Psychedelic Mooj is named after Swami Mooj and Swami Mooj was Mogender Hanuman Vijay Singh's uncle. Since Singh promotes psychedelic bands he surely must have something to do with a band named after his uncle that is psychedelic, right?
Julie Tam
Toronto, Canada
As ironic as this will sound Mogender Hanuman Vijay Singh does not represent nor promote The Psychedelic Mooj. I know he has made many attempts (through me) to contact them but am unsure as to why they will not return his (my) phone calls.
-ed
---
Dear PMM
I hear people often belittle Mogender Hanuman Vijay Singh and make jokes about his genius. These people are just idiots. Mogender Hanuman Vijay Singh is a visionary who sees how boring today's music scene has become. Look at all the old great live music venues that now pump out that DJ-spun drone hip-hop Albercrombie and Fitch background music while underage college drunks stand around pretending to get it. Remember when you could see bands like the Doors, Iron Butterfly, and Zappa at dive bars like The Troubadour, Whiskey A Go Go and Barney's Beanery? Now all you see there are the club kids crawling back into their limos while paparazzi snap photos of their sideways panties and hats. Listen to radio these days. If you aren't into the Jonas Brothers, Miley Cyrus or Hispanic accordion chops then you're pretty much out of luck. Gone are the great Rainbow Sticker concerts of yore, when the ticket to ride cost $15 and the T-shirt was less. So if Mogender Hanuman Vijay Singh wants to use real musicians to put on real rock n' roll shows then I will be there! Just tell me where and when, chief.
Dr. Ray
Beverly Hills, CA (USA)
You, sir, understand what this magazine is all about!
-ed