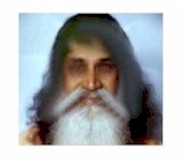 For The First Time Ever ....
Rare, Original, Enlightenments for Sale! These Newsletters were published by Guru Mujaputtia Umbababbaraba (popularly known as The Mooj) between 1999 and 2002. These newsletters were mailed to his many devotees (known as Mooj Minions) and many of these newsletters did not survive into the new Millennium. While cleaning out an old warehouse we uncovered dozens of un circulated original newsletters and are prepared to part with them. These Newsletters can be purchased separately or in compilations.
WE ARE THE ONLY AUTHORIZED MOOJ ENLIGHTENMENT OUTLET.
If you buy these newsletters from another source they are most likely knock-offs or forgeries.
BUT
Why bother buying them when you can have them for free?
That's right, pal!
FREE!